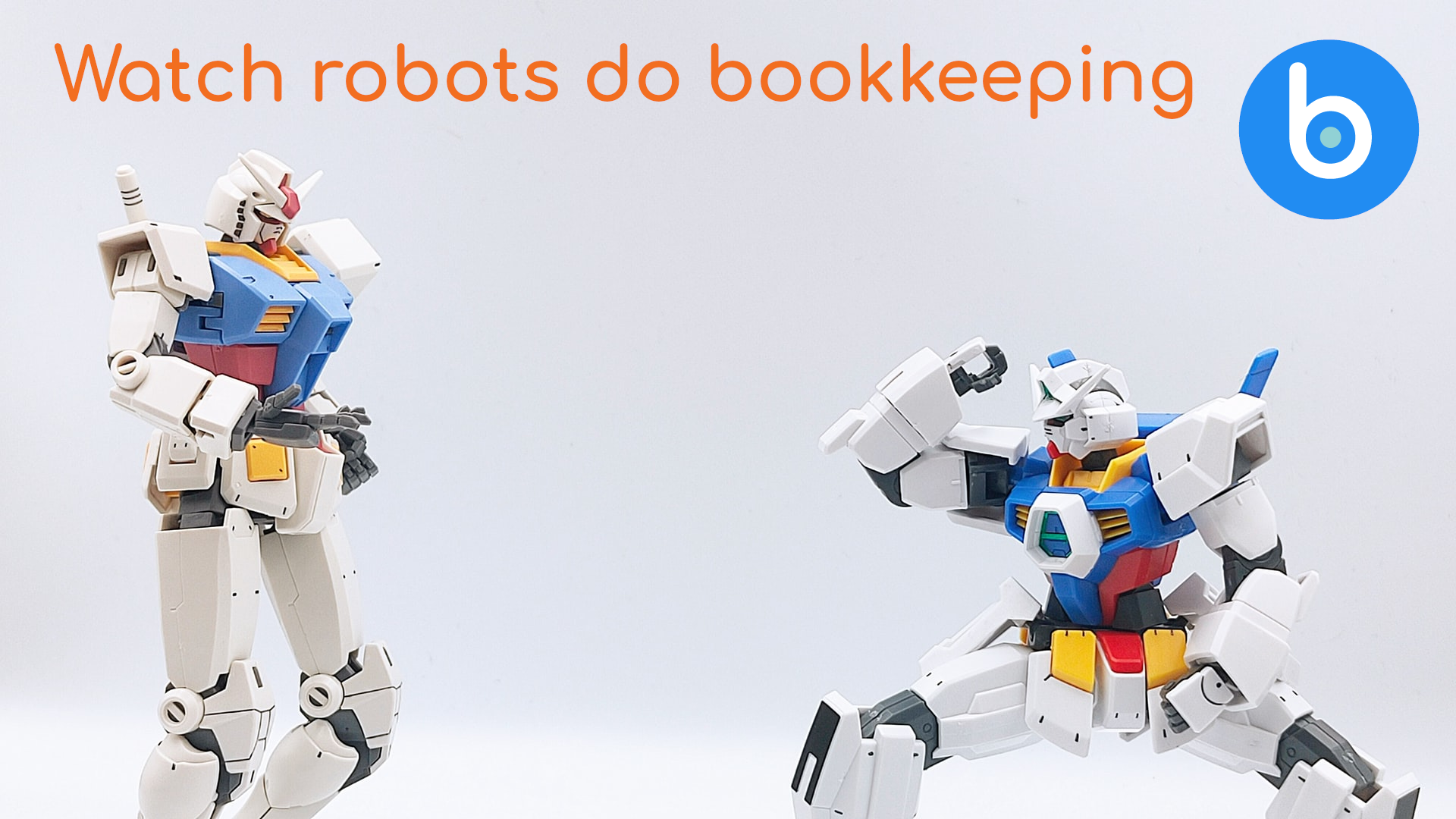 Here's a very early look at how Bmbix enables AI accounting assistants to work together to process a transaction across an entity boundary.
The Bmbix structured message network makes business processes internet addressible, and it these transaction rails which allow the robots to communicate independent of the underlying business system API or implementation.
In this case the transaction is a very simple sale and purchase although it's worth noting that Bmbix is not just for invoice processing: it can be used for any type of business transaction.
It would be just too cool if our AI bookkeeping robots actually looked like this.
The bots are real AI agents, maintaining state and awareness of their environment.
Strange to say, we are starting to feel a little uncomfortable when we terminate them.
We haven't given them personality yet, that's way off in the future.
But we are starting to see how we might achieve some semblance of that.
More importantly, we are discovering how personality traits such as aggression, caution, or randomness might affect how the bots actually succeed or fail in real world scenarios.
This is the first public try-out of the underlying Bmbix AI expert systems framework.
And so far, we are happy with the way things are working out.
The purchase transaction we have chosen to demonstrate is really simple and explores no corner cases or awkward situations. But that's OK for now.
There is a very long road ahead, but we are moving forward with little steps every day.